Description
Early buying for BBG Members: Friday May 7, 9 am - 12 pm. Not yet a member? Join now!
Hours for the general public: Friday May 7, 12 pm - 5 pm, Saturday May 8, 9 am - 5 pm.
"Tried & True. . .and New"
Curated by BBG's horticulture staff, this year's Plant Sale features plants chosen for their ornamental value and their proven reliability in the Berkshires. The collection will include hundreds of perennials, annuals and vegetables with a focus on diversity. Hanging baskets and carnivorous plants will also be available. Also, the popular "Ask Me" staff and volunteers will be on hand to provide expert advice. All proceeds from the Plant Sale support the Garden's horticulture and education programs. Garden members receive early buying privileges and a discount on BBG plant purchases. Free admission and free parking.
Berkshire Botanical Garden is a COVID compliant facility. Timed ticketing is required and masks are mandatory while on on the grounds, regardless of vaccination status.
TIMED ENTRANCE
To meet state mandates and prevent overcrowding, tickets will have a limited capacity of people per time slot. Please reserve your preferred date and time for tickets, EVEN IF YOU ARE A GARDEN MEMBER. Not a member? Become a member here
TICKETING For the safety of staff and visitors, TICKETS CAN NOT BE RESERVED ONSITE. Please reserve your visit time in order to secure your spot.
PLEASE NOTE
**FACE MASKS ARE REQUIRED ON BBG GROUNDS REGARDLESS OF VACCINATION STATUS**
ARRIVAL & CHECK IN Park in any of the lots with signage and proceed to the Education Center. You will be checked in for Early Member Buying at the entrance of the Ed Center.
DATE & TIME CHANGES At this time, we are unable to accommodate requests for date or time change.
RESTROOMS & BUILDINGS BBG buildings and bathrooms will be open to the visitors with paid admission as of May 1st - Oct 31st.
ACCESSIBILITY The terrain is variable and some gardens are only accessible by stone steps, although these areas are viewable from multiple points. Seating is available throughout the Garden. Many of our paths are accessible for people with disabilities. Wheelchairs are available with advanced reservation by calling 413 320-4794.
DOGS Dogs are not allowed on BBG property.
SMOKING We are a smoke-free environment.
Date & Time
May 7, 2021 9:00 AM-12:00 PM
Venue Details
Berkshire Botanical Garden
5 West Stockbridge Road, Stockbridge, Massachusetts, 01262, United States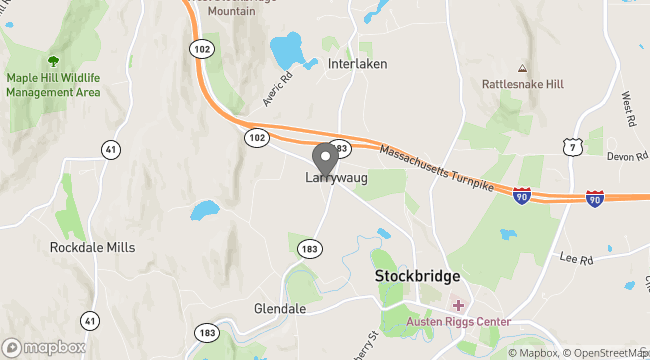 Berkshire Botanical Garden